Startups
The companies making their mark on the world
We partner with startups — and founders — that drive future change. The ones who don't just ask 'why not?', but use it to propel them forward.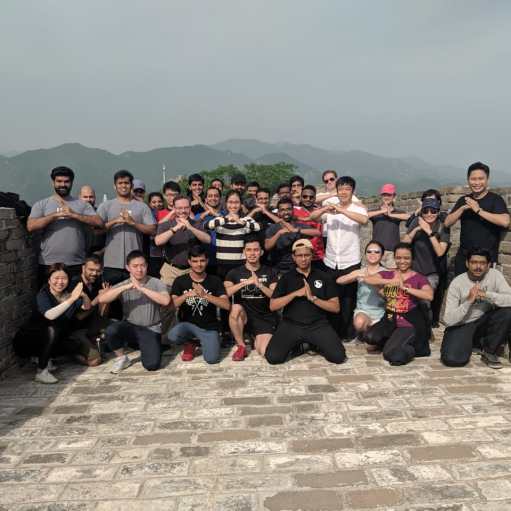 Link

Launched May 2020

10 Minute School

10 Minute School provides affordable and accessible education for K-12 school and college students, university admission test candidates, job-seekers and people looking for specialised skills training in Bangladesh.

Founders

Abdullah Raied
Ayman Sadiq

Link

Launched Oct 2020

Aqgromalin

Aqgromalin is building a full stack AgTech platform that helps farmers diversify into animal husbandry and aquaculture.

Founders

Bharani CL
Prasanna Manogaran

Co-investors

Omnivore
Zephyr Peacock India

Link

Launched Sep 2018

BiteSpeed

BiteSpeed is building a conversational commerce stack for D2C brands. Their platform enables online brands to interact with their customers and sell their products on apps such as WhatsApp and Facebook Messenger. Using chat as the core communication channel, BiteSpeed solves for the entire e-commerce customer journey from retargeting to providing shipping updates to customer support.

Link

Launched May 2021

Blend

Blend is on a mission to turn every online seller into an e-commerce pro with an AI graphic design and marketing app that creates product visuals, social graphics, product descriptions and ads in seconds.

Founders

Jamsheed Kamardeen
Vaibhav Prakash
Vishwanath Kollapudi

Co-Investors

3one4 Capital
PointOne Capital
Angels*

Link

Launched Jun 2017

Canary Mail

Canary Mail is reimagining email security for modern businesses and individuals. With easy to use email encryption, protection from inbound threats, and human error prevention, Canary Mail delivers 360 degree email security and helps achieve regulatory compliance without compromising on user experience.

Founders

Dev Sanghani
Sohel Sanghani

Link

Launched Aug 2021

Grupin

Grupin is a social commerce platform based in Indonesia that offers an interactive, community-based shopping experience to consumers, along with the benefit of large discounts on bulk consumer products.

Founders

Kevin Sandjaja
Ricky Christie

Co-Investors

East Ventures
Skystar Capital
Stem Ventures

Link

Launched Jan 2018

IIMMPACT

IIMMPACT is a one-stop platform for payments and data aggregation for Southeast Asian companies. Their mission is to help companies in the region build fintech solutions by providing a full suite of world class APIs ranging from mobile top-ups, utility bills, government services, insurance and travel under one umbrella.
Is Surge 06 your success story?